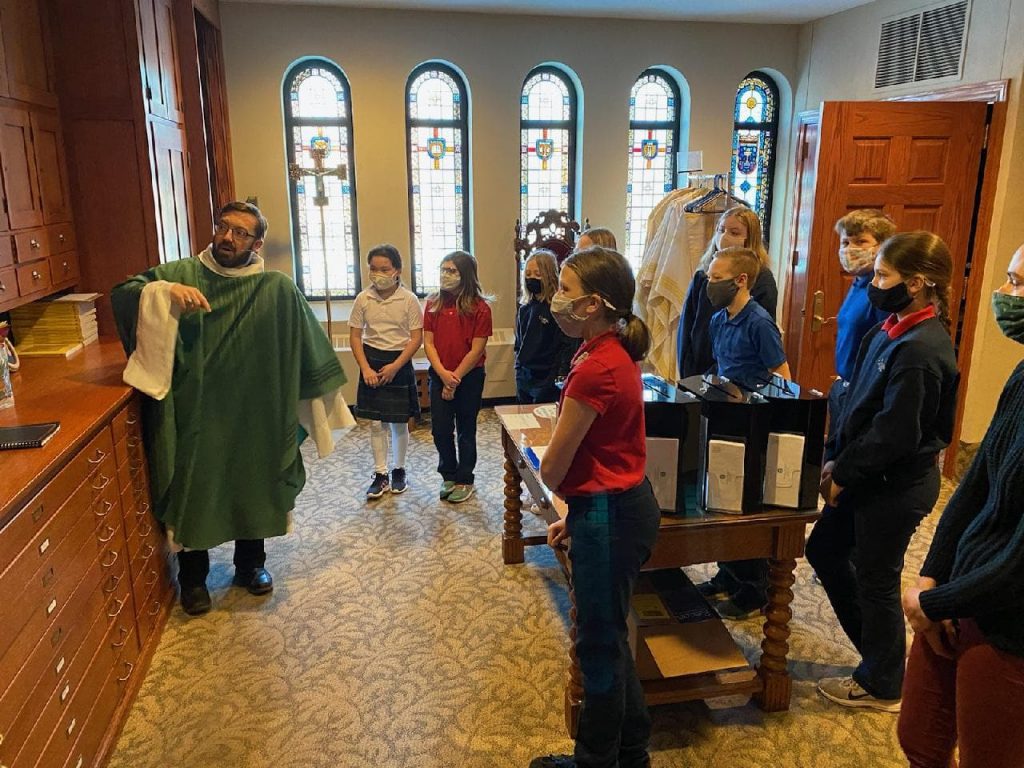 Core Values
---
Faith – Faith is a personal journey of our belief in God, the Catholic Church, ourselves, and others. God guides and nurtures us in our faith throughout our lifetime. Through our journey, we share our faith and serve others.
Respect – Respect is honoring the dignity of life and all of God's creations. We model the love of Jesus by the way we speak and act toward others and the way we want to be spoken to and treated.
Prayer– We use daily prayer and weekly worship as a source of nourishing and nurturing our faith.
Honesty – To be honest is to seek the truth in ourselves, in others, and in all that we do.
Responsibility – As a Catholic school, we model ourselves after the teachings of Jesus. Through our responsible words and actions, we inspire our faith community.
Compassion – We aspire to the action of unconditional love and strong belief in the dignity of each human person. We seek understanding through empathy and forgiveness.
Service – We willingly serve God, family, and community and act for the needs of others.
Excellence – We strive for excellence in all we do, especially in our academic endeavors. We teach the whole child and expect his or her best in return.
Goals
---
1. Development of personal skills through modeling and the acceptance and encouragement of individual differences throughout all aspects of the curriculum.
2. Development of social skills through large and small group activities to gain acceptance and understanding of individual differences.
3. Development of technical skills by offering a variety of student controlled, hands-on experiences with a broad spectrum of technologies that can be applied to everyday situations.
4. Motivation of students through a variety of activities that instill a sense of ownership of their education.
5. Gaining an appreciation of the learning experience and school by developing curriculum themes around the personal and social concerns of adolescents.
6. Provisions of opportunities to develop and utilize critical thinking and problem solving skills through a diversity of activities within the curriculum.
7. Fostering growth in a life, based on Catholic Christian beliefs, through modeling behavior throughout the school community, faith development experiences for staff, a variety of liturgical experiences for staff and students, and instruction in the Gospel of Jesus Christ and the traditions of the Roman Catholic Church for all students.