Cathedral School offers an exceptional kindergarten program to children who are five years old by September 1st of the year the child is enrolled in kindergarten.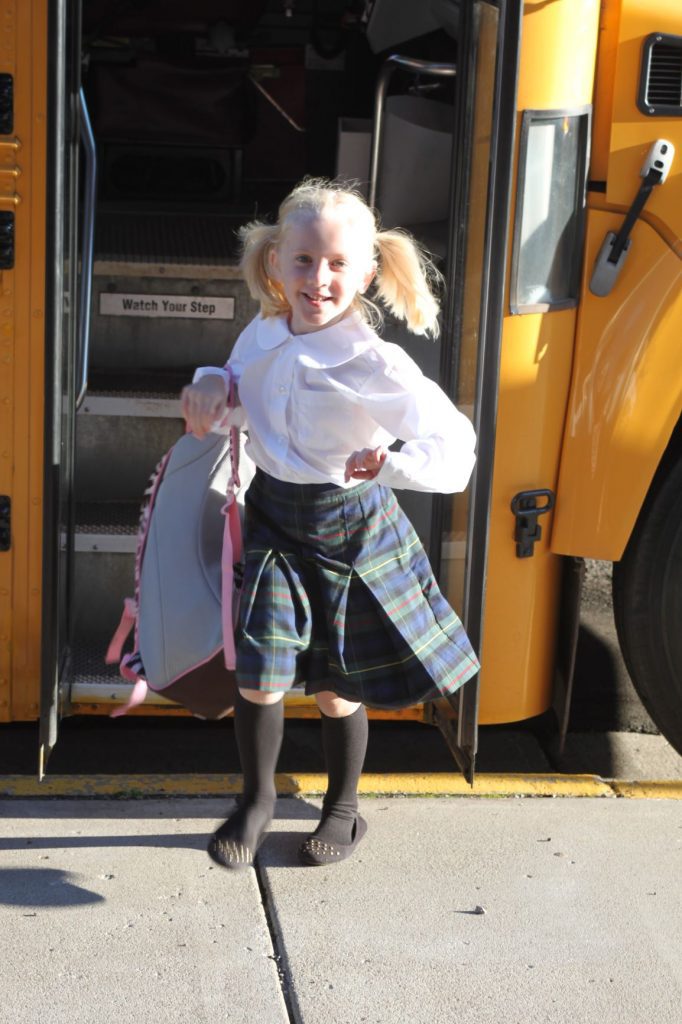 Your child will attend all day, every day kindergarten. The school day runs from 8:00 a.m. to 2:50 p.m.
For a look inside Cathedral School Kindergarten click here→ Kindergarten
Our curriculum is planned to provide pupils with a better understanding of the world in which we live. Our units of study involve math, social studies, geography, science, art, music, language arts in a single, fused, and very flexible program. For a detailed curriculum click here→ 5 year-old Goals
Your kindergartner will have the opportunity to:
Learn to work, play, and share with others
Become more aware of the world around him/her
Grow in ability to think and play for himself/herself
Be introduced to solving problems
Learn to follow directions
Develop better listening habits
Increase his/her vocabulary
Become aware of and learn printed words
Improve his/her muscular coordination
Participate in rhythmic activities
Learn to sing songs
Learn to express himself/herself through music, art, dramatic play, and speech
Learn to use paints, scissors, crayons, brushes, and other materials
Learn to count and recognize numerals 1-30+
Learn to write numbers
Learn about letters and their sounds
Practice good health and safety habits
Learn with applications on the 1:1 Chromebook program
Please call the main office at 715-392-2976 for more information or to request a tour.